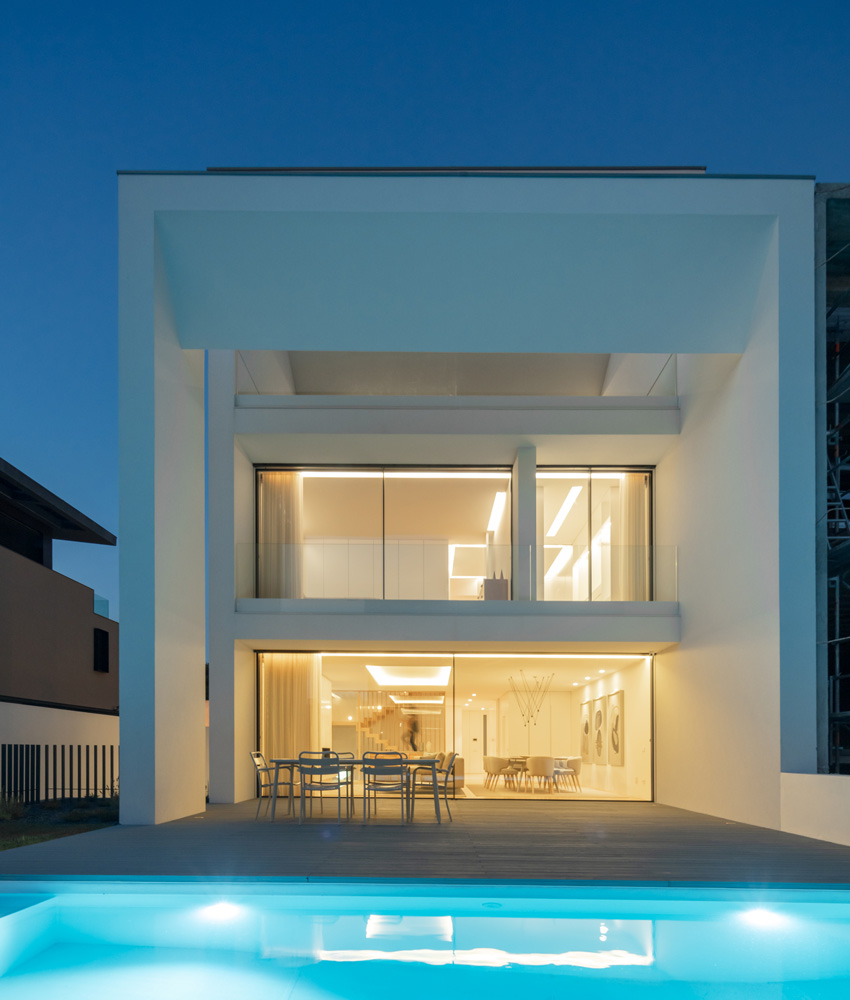 C'est avec admiration et fierté que HYLINE félicite RAULINO SILVA pour les reconnaissances internationales* qu'il a remportées avec sa création Villa ALDOAR.
Des matériaux de luxe ont été choisis pour les espaces intérieurs tout de blanc et de bois. L'utilisation du marbre blanc se marie à merveille avec le sol et l'escalier en pin massif. Les menuiseries minimalistes haut de gamme HYLINE, laquées haute brillance, permettent la fusion entre l'intérieur et l'extérieur accentuant résolument l'atmosphère contemporaine de la villa.
*Winner Architect of The Year Awards 2020 : The Architecture Community – Catégorie Construction Résidentielle Privée.
*Silver Winner 2021 : MUSE Design Awards 2021- Catégorie Architectural Design Residential.
Villa Aldoar
Architecte : Raulino Silva
Crédit Photos : João Morgado